If you're looking for one of West Cleveland's top real estate agents, let us introduce you to Carmen Iditoiu. Carmen was born and raised in Romania where she graduated from Transylvania University, BS in Business Administration with a major in Tourism Management and Hospitality.  Carmen's deep-rooted passion for travel and desire to meet new people became reality when she moved to the US fifteen years ago. Everything was new to Carmen; the whole experience was shocking because of the cultural differences, but the great support from her husband, family, friends and a continuous exploration of social and professional opportunities contributed to Carmen's continuous growth. Most of all, the new life in the US sharpened her determination to succeed, courage for change and a positive approach to any challenging situation. Her urge for success made the transitioning manageable and she was able to achieve recognition in a short period of time.
Carmen started her career in US with an international nonprofit organization based in Cleveland where she quickly advanced to increasingly more responsible positions in accounting, budgeting, administrative and program management. Carmen had the great opportunity to undertake a program that assists and guides international professionals coming to the US for training experience. Her ability to understand people from diverse background optimized the interview process and simplified the accommodation process that included finding and matching the perfect training program and housing arrangements during their stay in the US.  Her encouragements and personal support created lifelong relationships. Carmen volunteers her time to local organizations such as Global Cleveland, which actively attract newcomers and connect them economically and socially to the many opportunities throughout Greater Cleveland.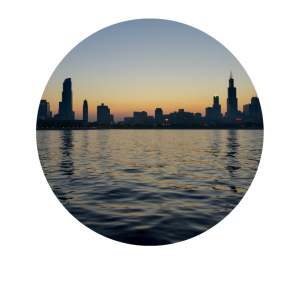 Carmen became involved with the real estate world while searching for her own residential and investment properties both in Cleveland metro area and overseas and, as she continued her self-education in real estate, Carmen felt a compulsion to use her desire to contribute to the community that she calls home in a people-oriented profession. So, while she loves people, she'd like to utilize her skills in a real estate team that affects people's lives positively. As your agent, Carmen will dedicate 100% of her effort to all your needs in buying or selling a home and fulfill this duty with integrity, respect and honesty. Keeping you informed of all the current facts and trends in real estate market is maximized by the support of The EZ Sales Team, the #1 Keller Williams real estate team in the Northeast Ohio that utilizes the latest technology, market research and business strategies. A dream come true is hope made possible.
Carmen Iditiou, Sales Partner
Direct: 216-926-2577
Office: 216-916-7778
Fax: 216-916-7778
2001 Crocker Road, Suite 200
Westlake, Ohio 44145
Email: Carmen@EZSalesTeam.com