I was born and raised in Cleveland, therefore, my passion for this city and its surrounding areas has  been a part of me my whole life. Even when I travel, I find myself longing to return to the great  people, places, culture, food and entertainment that make this area one of the greatest places to live in the country.  I went to school in West Park, graduated from John Marshall High School and attended Cuyahoga Community College.
In 1988, I began my career in banking and finance, during which time I was responsible for handling client relationships, loan closings, internet banking and portfolio management, in both the consumer and the commercial lines of business. Over the years, I gained extensive knowledge in contracts and learned exceptional customer service skills. I have always had a passion for Real Estate, so after 26 years in the banking industry, I decided to make the career change. By incorporating my excellent customer service skills and in depth knowledge of financial contracts and documentation, along with my love for this wonderful area, it was a seamless transition.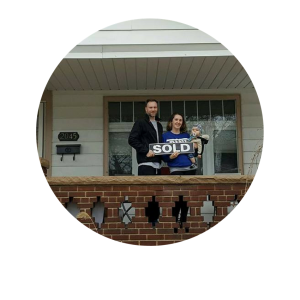 I currently live in North Olmsted and I am the mother of two grown children, Ryan and Lindsay. I receive great joy in watching my children fulfill their dreams. Since I am now an empty nester, I have the required time to dedicate to my client's needs. During my personal time, I enjoy gardening, home improvement projects and traveling but, most of all, I love spending time with my family, camping, eating, watching sports and attending local social and musical venues. I joined the Keller Williams EZ Sales Team because I knew it was the best way in which to serve my clients. Our team is dedicated, professional, and always willing to help our clients and each other. I'm proud to be part of the #1 Keller Williams Team in Ohio and on the top team in the State of Ohio. We consistently exceed our own goals and provide our clients with the very best knowledge and resources available.
Jane Simbeck, Sales Partner
Direct: 216-544-2027
Office: 216-916-7778
Fax: 216-916-7778
2001 Crocker Road, Suite 200
Westlake, Ohio 44145
Email: Jane@EZSalesTeam.com