I am a native Ohioan who grew up in Twinsburg where I graduated from R.B. Chamberlin High School. From there I went on to Kent State University where I graduated with a Liberal Arts degree. Not too long after I graduated I got my first sales job, selling signs for a small company in Solon. It was a great experience as I learned from the ground up how to treat people in a professional manner. The experiences I gained in that role helped me further my sales career as I moved on to much more challenging and rewarding roles.
About 15 years ago, I decided to move out to the west coast and moved in with my old college roommate. While there I got in to the mortgage industry where I started learning a lot about the housing market in the early 2000's. It was an amazing time for me professionally as I was finally selling a product I felt passionately about. I really enjoyed working with people on financing their homes and helping them take out equity to pay off debt.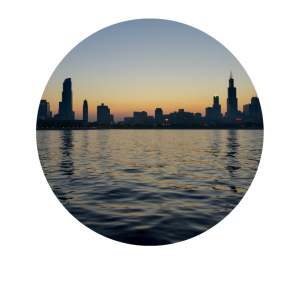 Not too long after the housing bubble burst I decided to reinvent myself again and worked with a Fortune 50 pharmaceutical company where I took my career to the next level. Although I won several national sales awards, selling pharmaceuticals never really allowed me to feel that same level of passion I felt when working with homeowners on their mortgages. So after 5 years in the business I decided it was time to pack up and come back to Ohio where I immediately took my real estate classes and got licensed to sell real estate. I was, and have continue to be, so much happier working with current and future homeowners. Being able to put a deal together that allows someone to buy a new home is so rewarding.
Selling real estate is my passion and I look forward to working with you on either buying or selling your home.
Scott Marscheider, Sales Partner
Direct: 216-212-2842
Office: 216-916-7778
Fax: 216-916-7778
2001 Crocker Rd, Suite 200
Westlake, Ohio 44145
Email: 
Scott@EZSalesTeam.com