Growing up on the shores of Cape Cod, Massachusetts, I often spent lazy summer days sailing and waterskiing.  When the winter arrived, I could be found on the ski slopes of Vermont and New Hampshire.  As time passed and my education beckoned; I attended and graduated from Regis College in Boston, Massachusetts with a double major in Biochemistry and Religion.  It was here that I also achieved national ranking as a collegiate tennis player.  My experiences living in Boston encouraged me to open my eyes and realize the culture, diversity, and strength in a community.
Needless to say, my heart led me to spread my wings and move to the mid west of the United States…  Having family friends living in Little Italy, I easily transitioned to life in Cleveland with my little Italian Toy Greyhound, Deeno.  After many bocce games and delicious cannolis, I met my true soul mate, John.  We were married in 2007 and quite recently celebrated his promotion to Sergeant on the Cleveland Police Department.  My commitment to the community service sector is seen with my involvement in the Homes for Heroes Program.  This program allows me the ability to assist local police, fire, medical, and education personnel to realize their dreams of home ownership.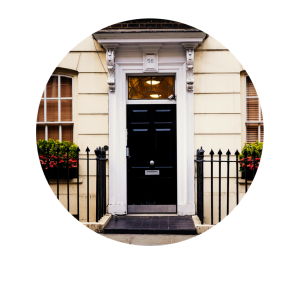 My husband and I reside in Old Brooklyn, Ohio where there are many first time family home buyers.  The process of buying or selling a home can appear to be a herculean task, yet I can assure you that my services with the EZ Sales Team will make it a more seamless experience.  The resources of the EZ Sales Team are paramount to our success which is apparent by our continued ranking in the Top Ten of Real Estate teams in the state of Ohio.  The professional online marketing, interactive team approach, and legal expertise of the founders are readily available for your home buying and selling needs. Contact me today to see how I may make your dreams of home ownership a reality.
Rosemary Farnsworth, Sales Partner
Direct: 216-233-8162
Office: 216-916-7778
Fax: 216-916-7778
2001 Crocker Road, Suite 200
Westlake, Ohio 44145
Email: Rosemary@EZSalesTeam.com